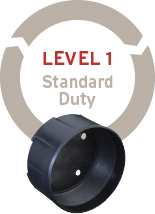 Tri-Star's Standard Thread Protector is a lightweight safeguard for rig-ready casing and tubing. Our standard solutions are ideal for less demanding applications such as short-term transportation and storage.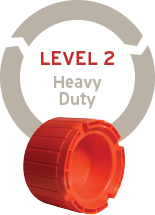 Our Heavy-Duty Thread Protector is a heavier and more durable alternative to the Standard-Duty Thread Protector. This economical product can be used for both long-term transportation and storage.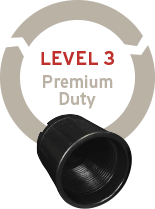 Tri-Star's Premium-Duty line offers a durable product for the most grueling applications. The Premium-Duty Thread Protector provides the most rugged protection for transportation and storage of a broad range of tubular goods.
Additionally, Tri-Star offers reconditioned thread protectors
If your application doesn't need a new protector, use one of our quality-tested reconditioned protectors for even more savings. We have the largest inventory of reconditioned products in the industry, covering tubing, casing, drill pipe for API and premium connections ranging from 2 3/8" and up.