Why we are different
TSP from Caplugs offers our customers options - not just a variety of types of protectors, but different levels of protection offering value-savings based on your application. Our three levels of protection accommodate the varying environments of transport and storage. Each level has been designed to provide a different degree of protection at a value price point. We give you options to ensure you get the right level of protection at the right price.
★ Service ★
★ Experts ★
★ Same Day Response ★
Three levels of thread protection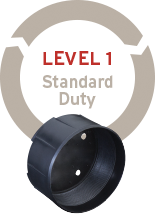 Tri-Star's Standard-Duty Thread Protector is a lightweight safeguard for rig-ready casing and tubing. Our standard solutions are ideal for less demanding applications such as short-term transportation and storage.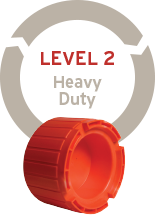 Our Heavy-Duty Thread Protector is a heavier and more durable alternative to the Standard-Duty Thread Protector. This economical product can be used for both long-term transportation and storage.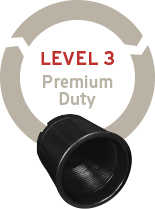 Tri-Star's Premium-Duty line offers a durable product for the most grueling applications. The Premium-Duty Thread Protector provides the most rugged protection for the transportation and storage of a broad range of tubular goods.
Tri-Star offers reconditioned thread protectors
If your application doesn't need a new protector, use one of our quality-tested reconditioned protectors for even more savings. We have the largest inventory of reconditioned products in the industry, covering tubing, casing, drill pipe for API and premium connections ranging from 2 3/8" and up.
Some history
Caplugs acquired Tri-Star Protectors in 2013.
Caplugs has been a leader in manufacturing product protection since 1948. With more than 200 molding machines, Caplugs brings the manufacturing capability and expertise to develop the largest offering of thread protection products in the industry.
Tri-Star Protectors, long-known for their industry knowledge and excellent customer service, offered customers an economical solution to new thread protection by offering a reconditioned product.
Together, we bring our customers a full line of products available for immediate shipment.

+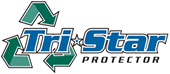 =