NPC Series
Pipe Chocks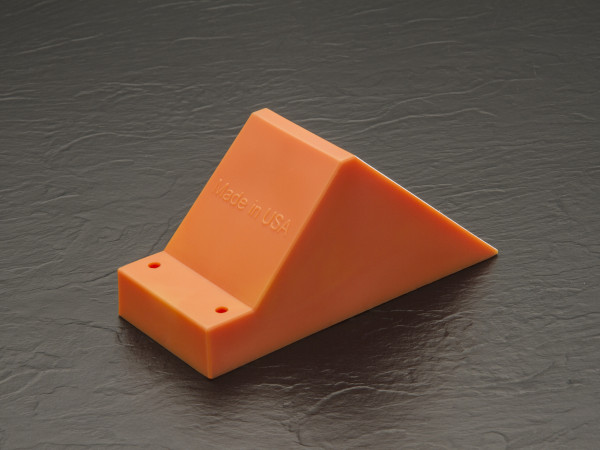 Our Pipe Chocks hold heavy pipes in place and prevent pipes from shifting during storage and or transportation. The bright orange chocks ensure high visibility and withstand weather better than its wood counterparts.
Engineered, plastic wedge design ensures that pipes are secure during transportation and storage
Heavy duty, high impact design is re-usable, UV stabilizer offers long life
Nail slot design allows for quick installation and removal
Rugged design is weather resistant and superior to wood
Eliminates safety concerns of wooden wedges regarding wood imperfections and improper cuts relative to wood grain
Keeps pipe from shifting in transit due to sharp turns, inclement weather, and or long term storage
Small Pipe Chock recommended for 16" OD pipe and lower, Large Pipe Chock for pipe greater than 16" OD
Material: High-Density Polyethylene
Standard Color: Orange
Items below are filtered. Use this button to show all.
Item #
Description
NPC-4-1/4
4 1/4" PIPE CHOCK W/ NAILS
NPC-8
8" LARGE PIPE CHOCK W/NAILS