NBR Series
Bumper Rings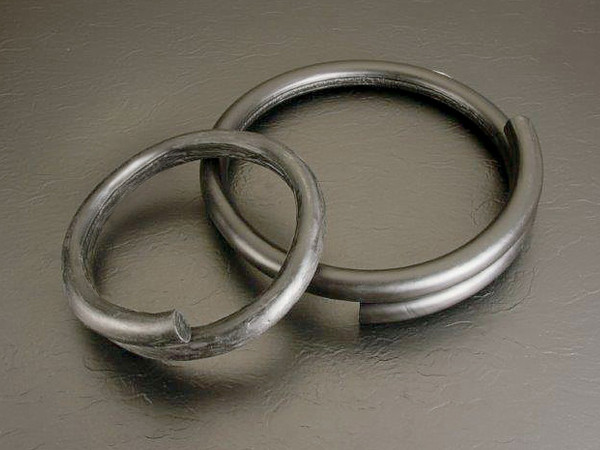 Our Bumper Rings are designed to improve pipe protection during the handling, transportation and/or storage to avoid contact between the outside surface of the pipes, especially for high alloy or chromium-grade pipes.
Prevent damage or corrosion caused by the pipe surface coming into contact with each other
Produced in standard sizes ranging from 2-3/8" to 16", corresponding to the pipe diameters
Used to protect tubular goods during processing, handling, transportation, and/or storage
Ensures pipe integrity by preventing pipe-to-pipe contact
Lightweight, simple and easy to install
Rugged design ensures that Bumper Rings remain on the pipe
Ideal for all grades of pipe, especially higher value chrome and alloyed steel
High impact material is reusable, offering long term protection
Material: High-Density Polyethylene
Standard Color: Black
Items below are filtered. Use this button to show all.
Item #
Description
Type
AM-278-BR
2 7/8" BUMPER RING BLACK HDPE
TUBING
AM-412-BR
4 1/2" BUMPER RING BLACK HDPE
CASING
AM-512-BR
5 1/2" BUMPER RING BLACK HDPE
CASING
AM-700-BR
7" BUMPER RING BLACK HDPE
CASING
AM-758-BR
7 5/8" BUMPER RING BLACK HDPE
CASING
AM-858-BR
8 5/8" BUMPER RING BLACK HDPE
CASING
AM-958-BR
9 5/8" BUMPER RING BLACK HDPE
CASING
AM-1034-BR
10 3/4" BUMPER RING BLACK HDPE
CASING
AM-1134-BR
11 3/4" BUMPER RING BLACK HDPE
CASING
AM-1338-BR
13 3/8" BUMPER RING BLACK HDPE
CASING
AM-1400-BR
14" BUMPER RING BLACK HDPE
CASING
AM-1400-BR-HVY
14" BUMPER RING BLACK HDPE HEAVY DUTY
CASING
AM-1600-BR
16" BUMPER RING BLACK HDPE
CASING
AM-1600-BR-HVY
16" BUMPER RING BLACK HDPE HEAVY DUTY
CASING
AM-2000-BR
20" BUMPER RING BLACK HDPE
CASING
AM-2000-BRHV
20" BUMPER RING BLACK HDPE HEAVY DUTY
CASING